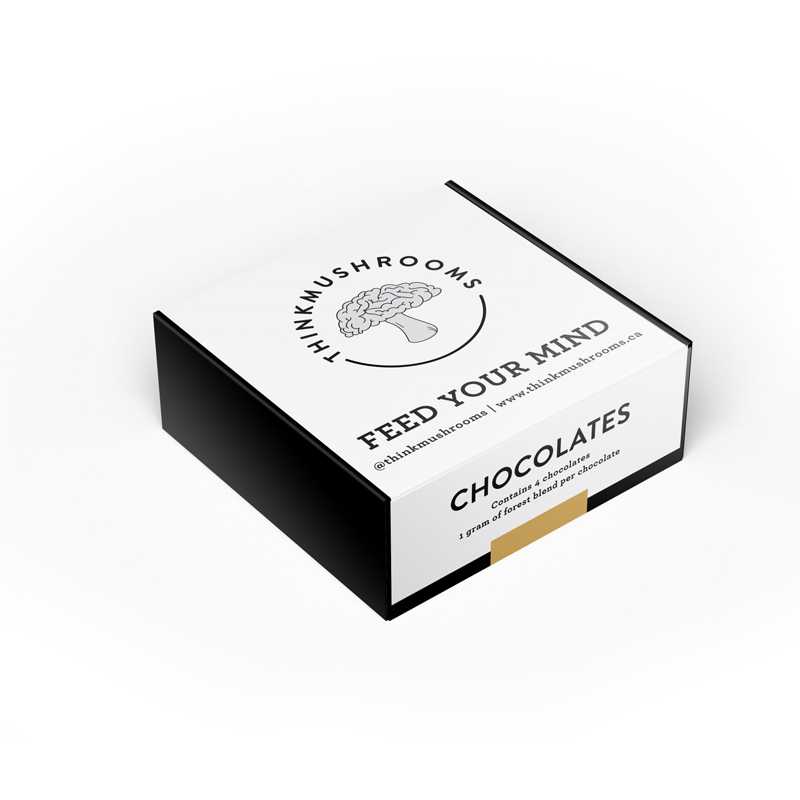 Mushroom Chocolates 4000mg
$30.00 – $100.00
What could be better than mushrooms with CHOCOLATE?
These delicious chocolate squares are packed with 1 gram of mushrooms each. Each box includes 4 chocolate squares – that's 4 GRAMS per box!!!
Indulge in decadent Belgian semi-sweet chocolate; we're sure you'll be delighted by this mushroom cocoa combo.
Magic Mushroom Chocolates
Founded on the principle of personal intent and a conscious collective, Think Mushrooms brings nature's medicine to you. Because healthy living isn't just about how you feed your body, it's how you FEED YOUR MIND.