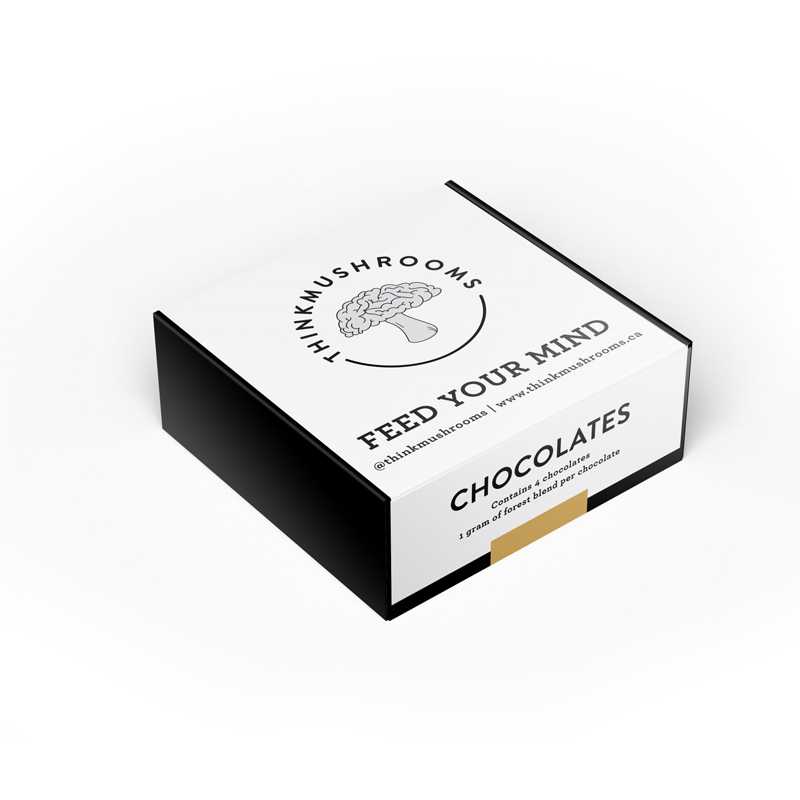 Mushroom Chocolates
What could be better than mushrooms with CHOCOLATE?
These delicious chocolate squares are packed with 1 gram of mushrooms each. Each box includes 4 chocolate squares – that's 4 GRAMS per box!!!
Available in milk chocolate or cookies and cream, you'll be delighted by this mushroom cocoa combo.
Please specify the flavour you would like under order notes.
Magic Mushroom Chocolates
Founded on the principle of personal intent and a conscious collective, Think Mushrooms brings nature's medicine to you. Because healthy living isn't just about how you feed your body, it's how you FEED YOUR MIND.